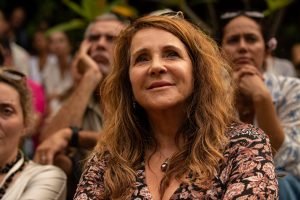 The Blue Climate Summit brought together 250 world leaders, including Dr. Sylvia Earle and Laura Turner.
Francisca Cortés Solari, our Executive President, inaugurated this international meeting about cutting-edge technologies for ocean conservation and climate change mitigation in French Polynesia on Saturday.
"We must act today. This is a problem that has an impact on all of us and whose solution requires a change in individual and then collective consciousness," said the Chilean philanthropist, the only representative from Latin America.
In a strategic partnership with Filantropía Cortés Solari, Michel André presented LIDO, a technology that monitors the oceans. LIDO is used in our flagship project, The Blue BOAT Initiative, which is a joint effort between the Government of Chile and the MERI Foundation. Michel André is the President of The Sense of Silence Foundation and director of the Bioacoustic Applications Laboratory of the Universitat Politècnica de Catalunya, Barcelona Tech.