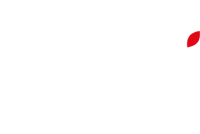 Filantropía Cortes Solari, in its effort to be an agent of change that promotes the Comprehensive and Sustainable Development of Chile, understands the importance of having an entity that supports the theoretical design, diagnosis, and evaluation of the programs and policies it implements.
The Centro de Estudios para el Desarrollo Sostenible (Center for Sustainable Development Studies, CEDS as per its Spanish acronym) is a private research center that came into being as a result of this understanding. With an academic focus, the center seeks to generate and make available to third parties (public and private sectors, civil organizations and citizens), knowledge and information on issues related to sustainable development.
The work of the CEDS is framed within the United Nations definition of Sustainable Development: "development that meets the needs of the present without compromising the ability of future generations to meet their own needs," together with the institutional conceptual framework based on Human Development, which guides the work of FCS.
The CEDS generates rigorous and relevant knowledge that promotes the development of the programs of the FCS' network of Foundations and Elemental Reserves, as well as public policies and initiatives aimed at sustainable development. The center provides three types of core products:
Studies: Research related to Sustainable Development, whose objective is to broaden knowledge in each of our lines of work. This also includes theoretical frameworks relevant to the institutional work of FCS.
Evaluations: Evaluations of the impact and results of the different programs of the FCS' network of Foundations and Elemental Reserves, in order to contribute to their design and continuous improvement.
Consulting: As part of our work with external institutions, we provide consulting services on ad hoc topics, as mandated by the Board of Directors and according to our clients' requirements.